Another fabulous update of the EOSource Generators, the EOSource Generators is now fully compatible with EOSource Revision 4.7. The EOSource Generators is now also smaller in file size than the previous version, woot!
Home Screen:

Quest Writer: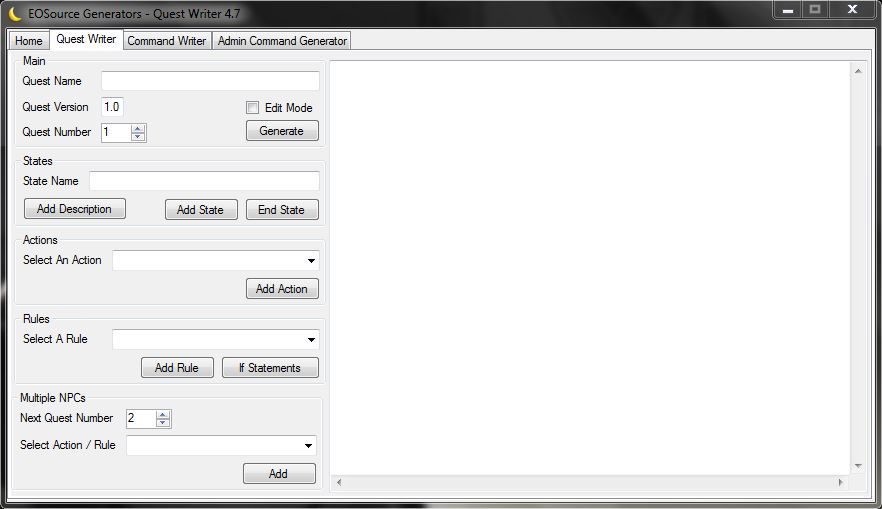 Quest Writer Easy Mode: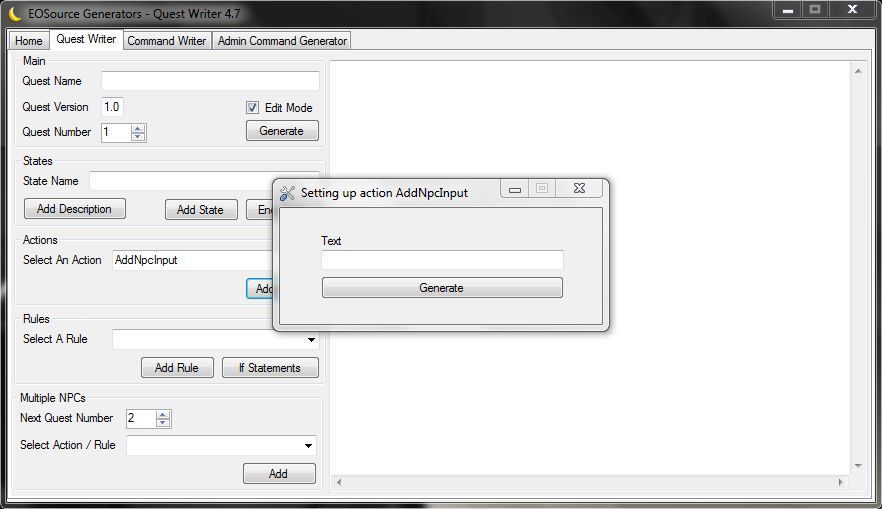 Quest Options: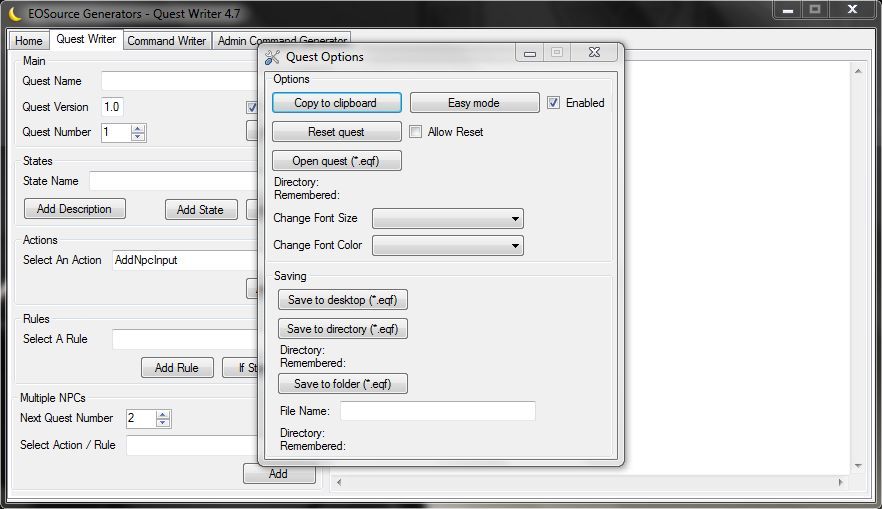 Command Writer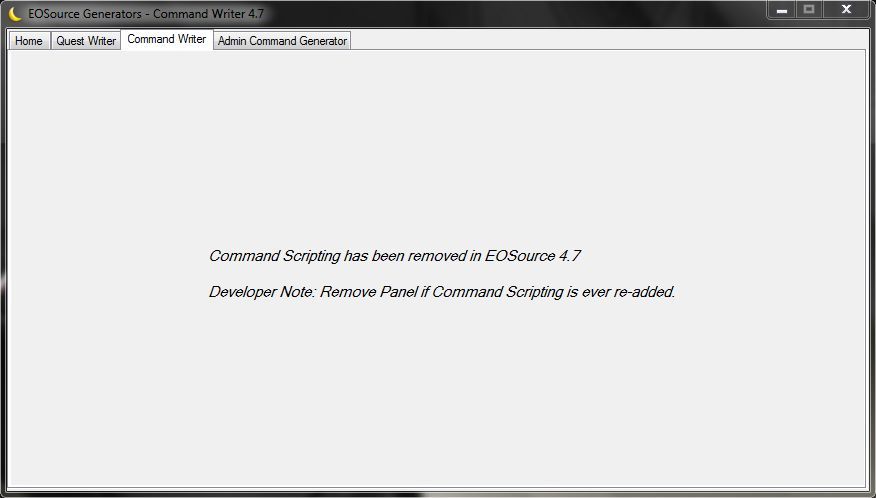 Admin Command Generator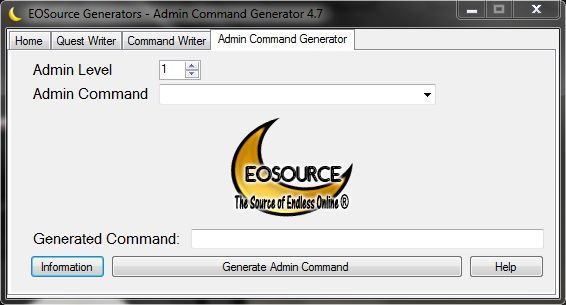 If you could lend me a simple +1 reputation, for my time and effort, it would be greatly appreciated.
Enjoy the EOSource Generators!
Download
- EOSource Generators
size 391.5kb
Download
- Dot Net Framework 4
required

to run EOSource Generators